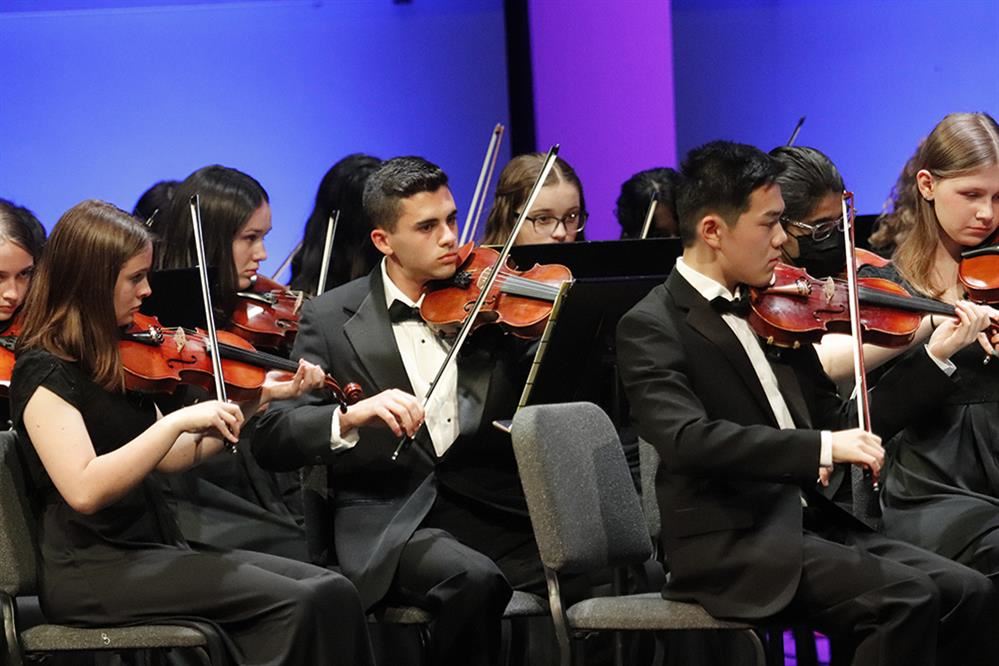 NASD Music Department Statement

The North Allegheny School District Music Department champions meaningful experiences that give students the opportunity to explore and create music. Through a broad range of opportunities (i.e., classes, small group lessons, and activities), students can become lifelong learners of music and prepare for life in a changing world.

Philosophy Statement

Music has an important role in society. The North Allegheny Music Department strives to develop every student's understanding of this role while training them to be well-rounded musicians. The K-12 curriculum is designed to develop the skills necessary to promote creativity and an aesthetic response to music as performers, listeners, and patrons of the arts. Our curriculum provides diverse musical content that enhances the understanding of various cultures and promotes opportunities for cross-curricular experiences. Meaningful musical experiences encourage students to engage in a rigorous pursuit of knowledge, feed their intellectual curiosity, and become contributing members of their school community and society. We believe that - through the delivery of this comprehensive K-12 music curriculum - students will discover a lasting respect for a lifestyle of excellence, discipline, and empathy in a modern world.

Department Goals

To acquire skills in listening, describing, reading, performing, and creating in order to promote aesthetic response.
To acquire and apply musical knowledge.
To take the initiative to select, understand, and appreciate music as an art form.
To gain insights into many cultures and eras.
To develop the ability to make qualitative judgments relative to music.